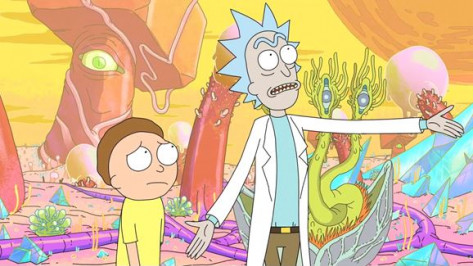 Cult TV brand, [adult swim] is joining TVNZ OnDemand from 1 February as the platform's newest digital channel.

Fan-favourites, Robot Chicken, The Venture Bros. and Aqua Teen Hunger Force will all be available to stream via the specially curated channel. Acclaimed series, Rick and Morty will also feature with a limited viewing window. New episodes of Rick and Morty will make their debut on TVNZ DUKE prior to their availability on TVNZ OnDemand.

[adult swim] is the hugely popular, adult-skewed evening programming block from Cartoon Network. Featuring original animated comedies and live action programming, [adult swim]'s bold, irreverent shows make it one of the most-watched late-night cable channels in the US.


TVNZ Director of Content, Cate Slater says "we're excited to add [adult swim] to TVNZ OnDemand's digital channel line-up. The programmes are funny, eccentric and drive dedicated audiences. We know our viewers are going to love this hilarious and wholly unique content."


TVNZ OnDemand's digital channels provide curated content that focuses on specific interests and genres. The format helps viewers access more of what they want to watch with less scrolling in between programmes. Viewers can watch a digital channel's full programming selection back-to-back, or simply select individual shows to stream.


[adult swim] joins HEIHEI, Lifetime, Walter Presents, OUTtv, iwonder, Pulse, Filmstream, FUEL TV, Gusto TV and Outdoor Channel on the platform. Each channel is marked with their own icon on the TVNZ OnDemand homepage.