FY21 Year In Review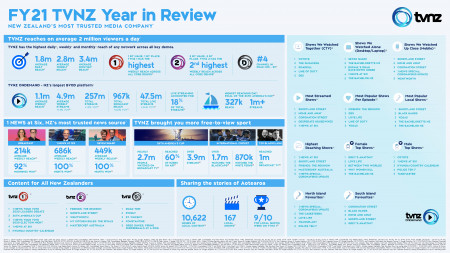 Our FY21 has come to an end and what better way to capture all that happened than on one page! From the big moments, to the big numbers and the all content peopled loved over the last year both on-air and OnDemand!
TVNZ Business Breakfast Series
How can creativity help strengthen your connection with New Zealanders and grow your business?
This presentation unlocks the art of being creative while retaining consistency of brand, the benefits of brand building and forging emotional attachments to drive long term brand equity and sales.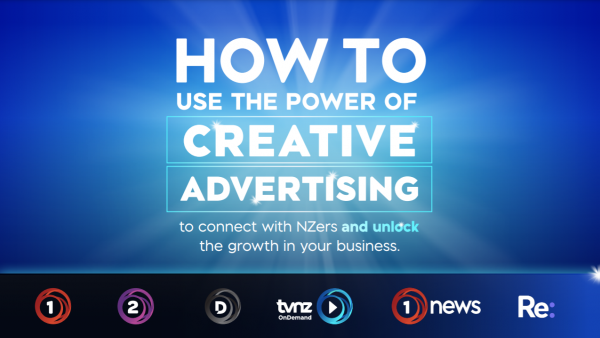 TVNZ 36th PRADA America's Cup special report
TVNZ, the place audiences looked to for their America's Cup fix. You will find all the highlights from the Prada Cup and America's Cup wrapped into one special report.


The Power of TVNZ Platforms
We deliver quality reach at scale like no other platform – through the breadth and depth of our content and platform offers; we build reach faster and more efficiently than any other media in New Zealand.


TVNZ DUKE
DUKE is TVNZ's rebel child and viewers come to the channel for something awesome and a bit unexpected.

Advertise with TVNZ DUKE to extend your reach, get late-night viewers and for off-beat creative opportunities.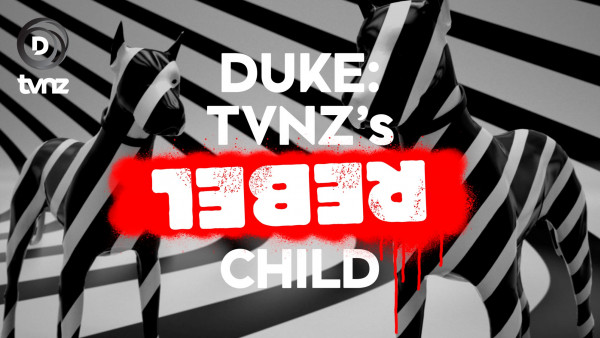 TVNZ Digital Media Kit
The TVNZ Digital Media Kit contains everything you need to know about advertising on TVNZ OnDemand and 1 NEWS online. It got all the facts about why you should advertise, audience numbers and what you can do on TVNZ Digital platforms.


Co-Viewing
Premium content – whether it's on broadcast TV or online video – is a huge driver for bringing people together in the living room. We were curious to find out more about what drives these occasions, so we did some research.